CIS KIT Cobra Epson 7210 & 7110 Dye Ink
7210CISDye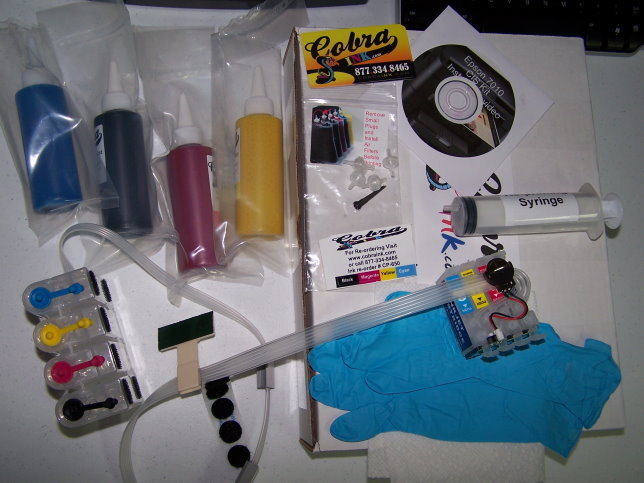 CIS Kit Epson 7210 & 7110 model with Dye Ink includes CD-560 4-4oz bottles of ink, CIS kit made specifically for this printer model, and everything that you will need to attach it to your printer properly.
Dye is used for general office printing, photographs, and screen printers.
This ink is NOT SUBLIMATION INK!!!

New from Cobra Ink Systems A 3oz CIS Kit with Large ink tanks. Easy to install (if you watch the provided DVD)
With our CIS kit, it allows your printers lid to close 100% so that dust cannot get inside of the printer
UPC:Fits Epson Workforce 7110