Beaver TexPrintXP-HR Multi-Purpose Cut Sheet for sublimation printing
Beaver TexPrint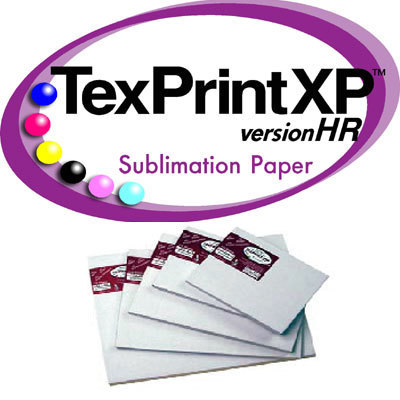 Beaver TexPrintXP™ -HR Paper is a semi-high release paper that works on everything except some ceramic mugs.
Recommended for soft things such as shirts and products made from mousepad material.
While this paper will work on hard substrates, the extra ink release is wasted on them and could cause an over saturation of the image should transfer parameters (time/temp/pressure) aren't just right.
Note that this paper will work fine on glass.
Pick A Size
110 sheets 8.5x11 TexPrintXP™ Paper (29.99) 110 sheets 8.5x14 TexPrintXP™ Paper (31.99) 110 sheets 11x17 TexPrintXP™ Paper (42.99) 110 sheets 13x19 TexPrintXP™ Paper (60.99)